The Birth of a Cultural Legacy: Iceberg Slim
Few figures in American literature and music have cast as long and influential a shadow as Iceberg Slim, the notorious pimp-turned-author whose gritty tales of street life have inspired generations of artists. His books expounded on the life of a pimp, leading to pimp culture finding its way into film, fashion, and hip-hop. One artist stands out for his direct and profound connection to Slim's legacy: Too $hort.
This rap and Bay Area icon draws heavily from Slim's vivid narratives and raw realism, incorporating his themes and ethos into their unique styles. This blog post will delve into the intricate web of influence and homage that connects these two figures, tracing the threads that bind them together in a trifecta of street culture, literature, and music.
Explore Iceberg's life and influence on hip-hop and Blaxploitation film.
"No more small towns for me. I was going to the city to get my degree in pimping."

― Iceberg Slim, Pimp: The Story of My Life
Too $hort: Hip-Hop's Resonance of Iceberg Slim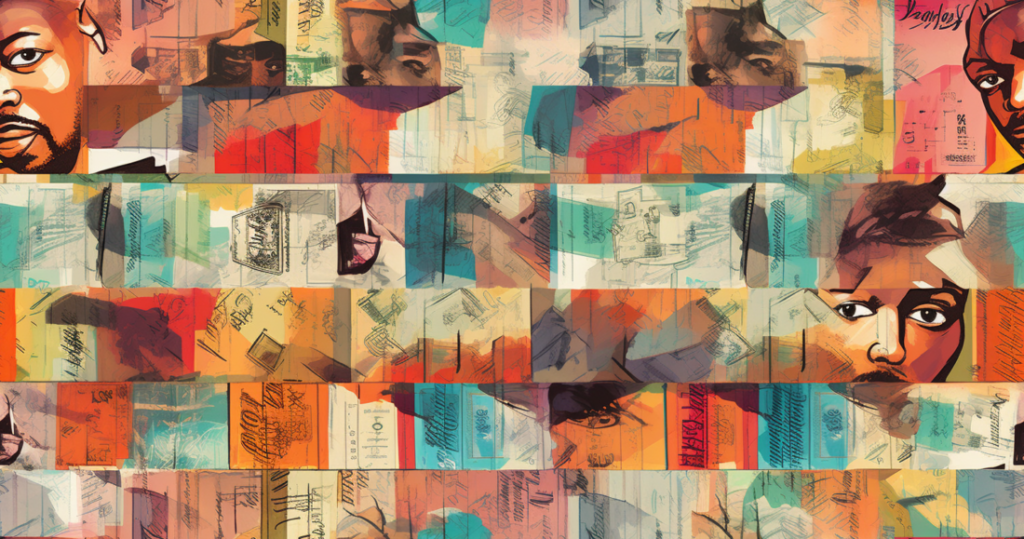 ---
Too $hort, the godfather of West Coast rap. Known for his storytelling prowess and favorite profanity (here ), Too Short's music career spans decades. Short purveyed pimp culture in his songs and fashion, a direct influence from Iceberg Slim. His tales of Oakland street life, hustling, and survival are reminiscent of Iceberg Slim's gritty narratives. Each artist mastered the art of crude prose, "mack"ing marks (or, in non-pimp terms: their fans.) with their respective arts at their very core: pimping. One with the cane and a pen, and the other spitting pimp-inspired rhymes over bouncy Bay Area beats.
"I had been bigger sucker than a square mark. All he loses is scratch. I had joined a club that suckered me behind bars fives times."

– Iceberg Slim, Pimp: The Story of My Life
Too Short's 1987 album Born to Mack is a prime example of Slim's influence, with tracks like "Mack Attack" and "Playboy Short" echoing Slim's vivid storytelling and raw realism. The Mack is a classic Blaxploitation film inspired by Pimp: The Story of My Life and the titles of Too $hort's songs. The connections continue.
Iceberg Slim's words found a new home in Too Short's rhymes, bridging the gap between mid-century pimp culture, literature, and hip-hop.
Too $hort Tracks of Tribute: Songs Echoing Iceberg Slim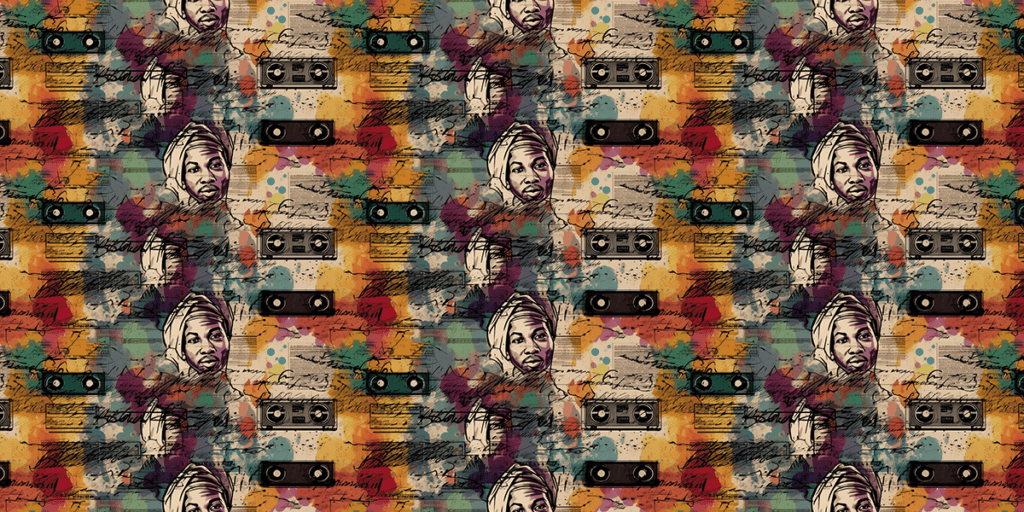 "Pimpology" – Too $hort
1990
---
"Chumps prefer a beautiful lie to an ugly truth."

— Iceberg Slim, Trick Baby
"Pimpin' Ain't No Illusion" – UGK ft. Too $hort
1992
From UGK's album Too Hard to Swallow, their debut studio album.
Lyrics discuss the life of a pimp: "Pimpin' ain't dead 'cause I'm still alive" and "I'm a pimp, I'm a mack, I'm a king."
Samples the 1972 song "I'm Afraid the Masquerade Is Over" by David Porter.
Included on several UGK compilation albums, including The Essential UGK and Dirty Money.
---
"Intro: Shorty the Pimp" – Too $hort
1992
Opening track on Too $hort's 1992 album Shorty the Pimp.
Features a spoken-word introduction that establishes the album's atmosphere by introducing a character named Shorty the Pimp, who drives a "long black gangsta Cadillac."
Written by Don Julian and produced by Ted Bohanon, with Shorty B, Ant Banks, and Too $hort contributing as musicians.
Duration of 42 seconds, making it one of the album's shortest tracks.
---
"Believe me, Slim, a pimp is really a whore who's reversed the game on whores. Slim, be as sweet as the scratch. Don't be no sweeter."

― Iceberg Slim
"Ain't Nothing Like Pimpin'" – Too $hort
1995
Track 1 on the Cocktails.
6 minutes and 46 seconds long.
Features MC Breed on backing vocals.
Portrays the pimp's life and the power dynamic between pimps and their prostitutes.
---
"I'm bullshit proof."

― Iceberg Slim, Trick Baby
---
"Pimp Me" – Too $hort
May 21, 1996
Track 8 on Too $hort's album, Gettin' It (Album Number Ten).
Features collaborations with Goldy, Kool-Ace, Sir Captain, and Reel Tight.
Lyrics address Too $hort's stance on never allowing himself to be controlled by a "ho" and his amusement towards those who claim that pimping is no longer relevant.
Critics have voiced concerns about the song's glorification of pimping and prostitution.
---
"A bitch aint shit without a man's good whip, & 1 monkey wont stop my show."

― Iceberg Slim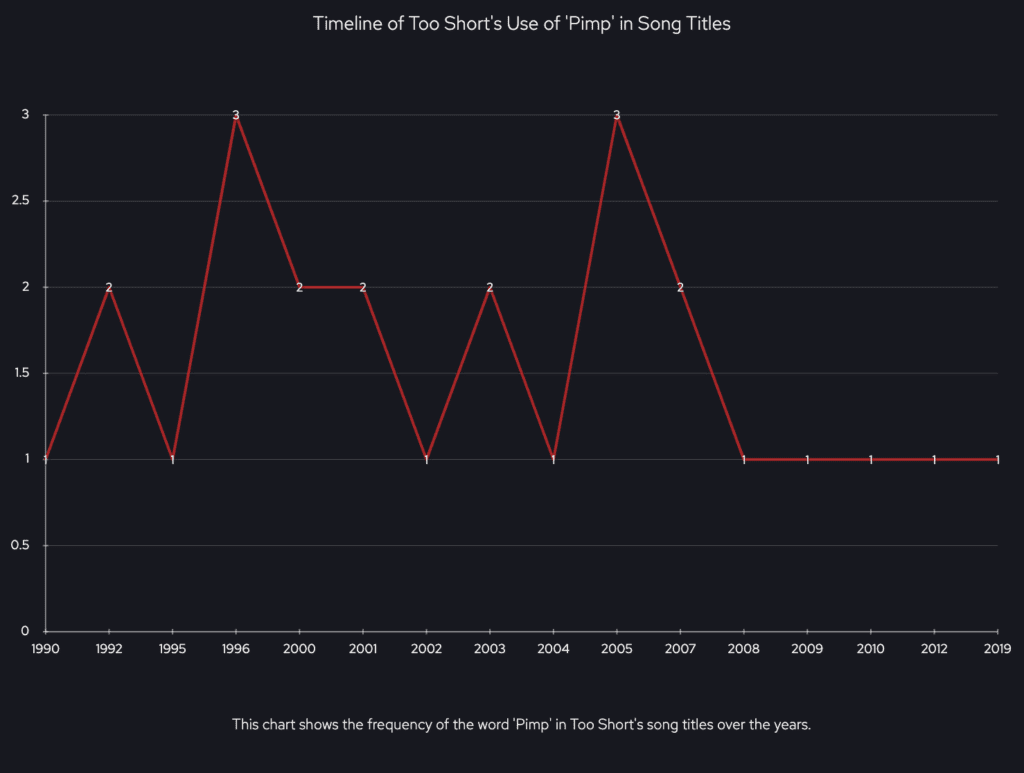 ---
"Pimp the Ho" – Too $hort
1988
"Pimp the Ho" is the ninth track on Too $hort's album Life Is… Too $hort, released on January 31, 1988.
Showcases Too $hort rapping about his unique style and admiration for women, with lyrics such as "I was born to mack, call me Playboy $hort" and "Like the Mack said, homie, pimp the ho."
Described as a quintessential Too $hort rap, the song includes themes of pimping, wealth, and women.
Life Is… Too $hort marked Too $hort's second studio release and played a significant role in establishing him as a prominent West Coast rapper. Read more about the classic album.
---
"Pimp Shit" – Too $hort
September 12, 2000
From Too $hort's album Pimpin' Inc.
Critics from Pitchfork have described "Pimp Shit" as "visceral and intellectually potent hip-hop."
Snoop Dogg has referred to his entire life as embodying "some pimp shit" and has expressed that the song "Pimp Shit" jives with his feeling.
---
"Pimpin' Forever" – Too $hort
August 29, 2006
Featured on the fifth track on the classic album Blow the Whistle.
Duration of 4 minutes and 41 seconds.
Blow the Whistle is Too $hort's sixteenth studio album.
---
"Before I'd touch a square bitch's slit, I'd suck a thousand clappy pricks and swim through liquid shit. They got green puke between their rotten toes."

Iceberg Slim
"Pimp Life" – Too $hort
2002
Released in 2002 as part of the album What's My Favorite Word?
Includes guest appearances by Devin the Dude, Bun B of UGK, and Big Gipp.
With a runtime of 5 minutes and 35 seconds, the song has been noted for its duration.
The lyrics of "Pimp Life" depict Too $hort sharing his experiences as a pimp and recounting his encounters with women.
---
"PimpandHo.com" – Too $hort
November 4, 2003
Featured on Too $hort's Married to the Game
Refers to a fictional website of the same name, which Too $hort created for the song (no longer active).
Centers around Too $hort's affection for the pimping lifestyle and his lack of interest in "square" women.
"PimpandHo.com" is a classic Too $hort track that exemplifies his distinctive style of rapping about pimping and the urban streets.
And many, many more. See the full list at the bottom of this post.
---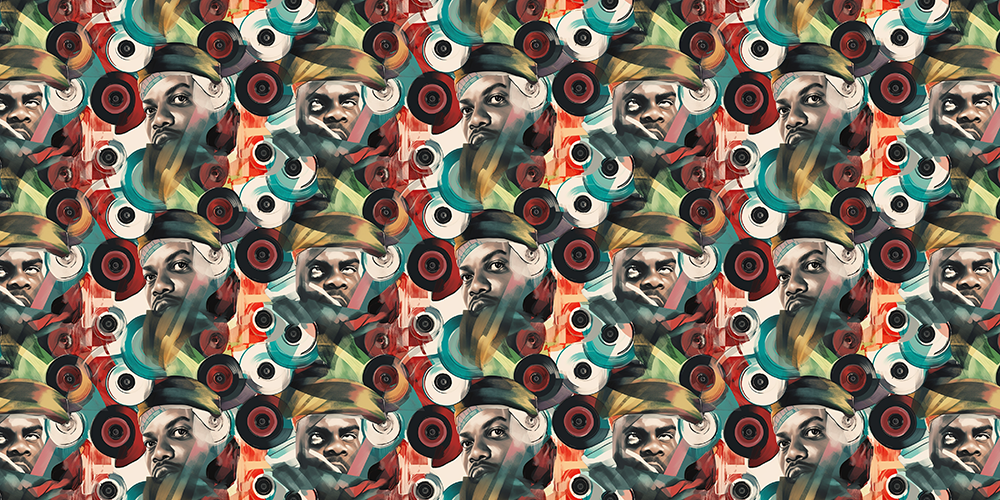 Pimpclusion: Too $hort & Iceberg Slim
Exploring the shared cultural legacy of Iceberg Slim, Too $hort, and many more exemplifies how the world of literature and music have been intertwined, bridging decades and coasts, reflecting and shaping societal norms and attitudes. With his gritty narratives from the urban underworld, Iceberg Slim crafted a vivid portrayal of street life, providing a blueprint for Too $hort and many other artists. The numerous tracks referencing and paying homage to pimp culture underline Slim's lasting legacy and cultural significance.
Too $hort's work over multiple decades proves an enduring influence. From Born to Mack to Pimpin' Forever, his music is imbued with Slim's raw realism, vivacious storytelling, and complex examinations of power dynamics, all drawn from the realms of street life and pimp culture. This transcendent connection showcases the power of art, demonstrating how words penned in the mid-century found new life and resonance in the rhythm and rhymes of late 20th and early 21st-century hip-hop.
Ultimately, reflecting on the wider societal implications and discussions sparked by these themes is important. The portrayal of pimp culture in music and literature has been controversial, often criticized for its glamorization of exploitative and harmful dynamics. Yet, it is also a poignant commentary on survival amidst harsh socio-economic conditions. In shedding light on these elements, artists like Too $hort continue Slim's tradition of unflinching storytelling, offering listeners a window into a world that is often overlooked or misunderstood.
The exploration of Iceberg Slim's influence within hip-hop encapsulates this nuanced interplay of art, society, and reality. Regardless of the medium they are expressed in, these narratives offer a powerful tool for understanding the complex layers of American society, bridging gaps, and initiating dialogues. Through music, these dialogues continue, ensuring that Iceberg Slim's legacy resonates far beyond the page, reverberating in the beats and bars of hip-hop, immortalizing him in the annals of American culture.
Learn more about Iceberg Slim in Iceberg Slim – Author: A Life Story Painted in Grit and Resilience
---
And here is a list of the rest of the songs:
"Pimp School" – Too $hort
"Pimpin' Inc." – Too $hort
"What's a Pimp?" – Too $hort
"Respect The Pimpin'" – Too $hort
"Somethin' About Your Pimpin'" – Too $hort, May 21, 1996
"Very Important Pimpin'" – Too $hort, May 21, 1996
"Came in the Door Pimpin'" – Dave Hollister ft. Too $hort, 1999
"Where the Pimps At?" – Too $hort, 2000
"I Wanna Pimp You Hoe" – Too $hort, 2001
"Something 'Bout Pimpin' (feat. Too Short)" – JT Money, 2001
"In Love with a Stripper Remix " – T- Pain (feat. Pimp C, Paul Wall & Too $hort), 2005
"Pimp Council" – Disturbing tha Peace, 2005
"Pimpin' Ain't Easy" – Pimp C, 2005
"Pimp On" – Twista, 2004
"Pimp On" – Kid Rock, 2007
"Pimpin' Smokin' Dro" – Pimp C, 2008
"Pimpin' (Young & Thuggin')" – Juvenile, 2009
"Something 'Bout Pimpin'" – David Banner, 2010
---